When you go to a party or throw one at your place, the foremost thing that comes to your mind is nothing other than the spread of delicious dishes. Read this blog to know about some of the very delicious non-vegetarian dishes of Indian cuisine that Bombay Kitchen offers you.
Indian cuisine upholds its uniqueness and specialty through the wide variety of delicacies that it offers. It is perhaps the most loved cuisine all over the world due to its vastness and the traditional aromatic spices that go into the making of these authentic dishes.
So, when you throw a party or host a feast full of mouthwatering food for special occasions, Indian dishes are your saving grace. As mentioned before the cuisine specializes in variety, therefore all the dishes are full of flavor and aroma that bring out the true taste of desi food and we assure you that these delicacies are a must try for your foodie friends and loved ones.
In this blog, we bring you some of the most amazing non-vegetarian dishes of Indian cuisine from Bombay Kitchen that you can serve your friends and loved ones. Check these dishes out to ensure that you prepare the finest and the best ever Indian dinner party menu.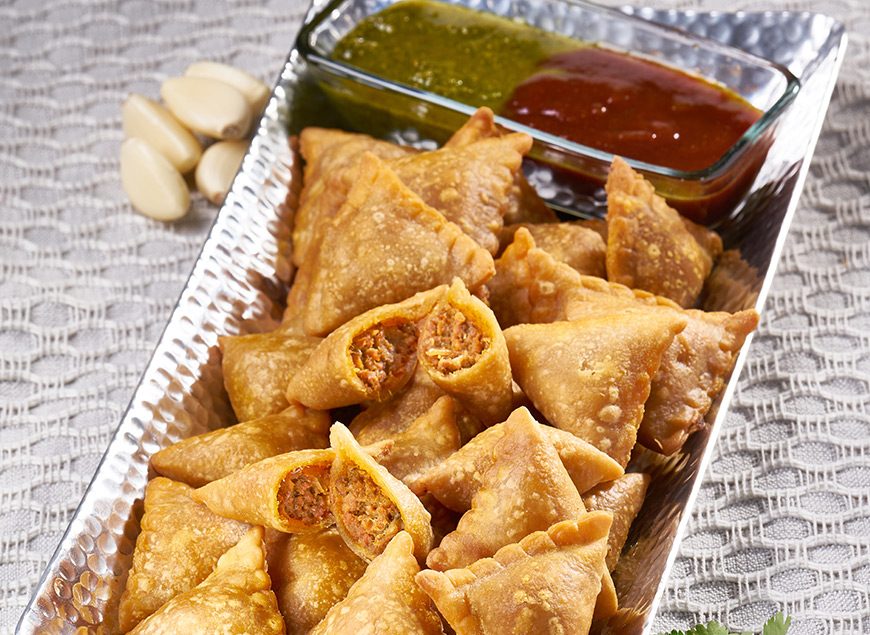 Samosas have always been a favorite of Indians all across the world. Be it during tea time with a hot cup of masala chai or perhaps just as a starter, samosas are immensely loved and thereby the most popular amongst dishes of Indian cuisine. So, keeping the same in mind, we bring you the very delicious Lamb Samosa from our product range.
The crunchy exterior of the lip smacking delicacy takes you into another world of mouthwatering flavors as right at the first bite, you experience the delectable fillings of sautéed Lamb meat marinated with immensely aromatic spices. We assure you that the love for this desi delight is certainly going to increase when you grab a bite from the delightful Lamb Samosas.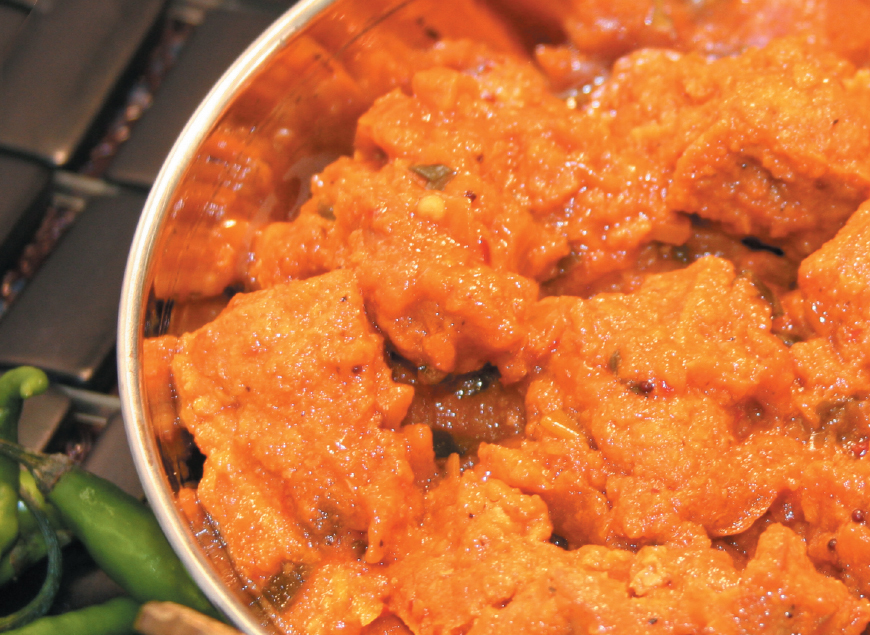 Don't go by the number in the name of this dish, because Chicken 65 never fails to give you a whopping 100% satisfaction. A spoonful of this lip smacking appetizer makes your taste buds experience the culinary marriage of the authentic Chinese and Indian cuisine. We at Bombay Kitchen offer you this dish in a ready-to-serve version and all you need to do is just heat it and serve it to your guests. Watch as they gleefully relish every spoonful of this tasty dish.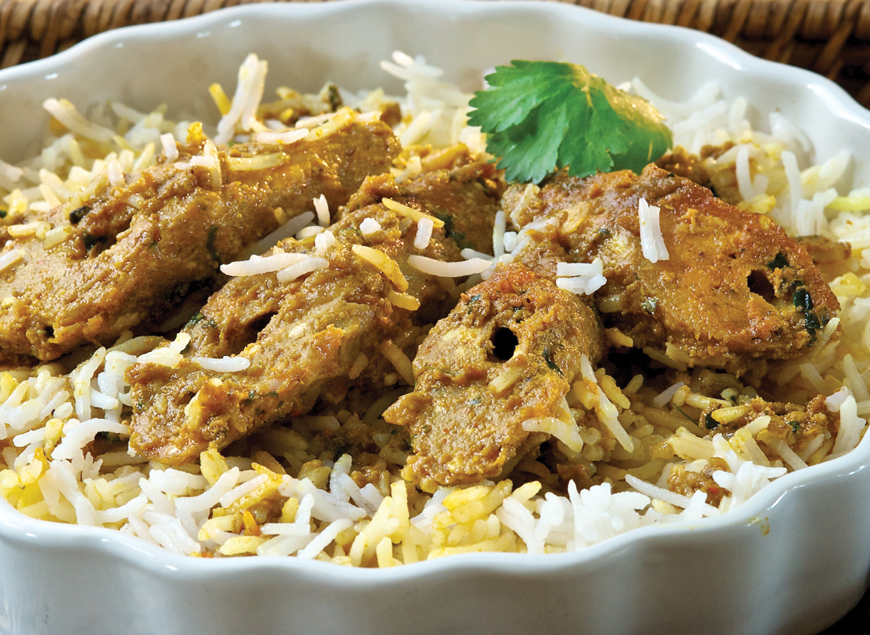 Now that we know about a couple of appetizers to kick start your party or feast, let us gradually reach the main course. Biryani, as we all know, is undoubtedly the highly preferred authentic dish of Indian cuisine, and that is why we bring you an even more wholesome variant of this mouthwatering dish in the form of Chicken Kabab Biryani.
As the name suggests, other than the flavourful rice, this dish comprises the delightfulness of authentic Chicken Kabab. So you can surely assume how mesmerizing and fulfilling this dish can be. Besides its taste and flavors that are heavenly, we must also let you know that our kababs are all gluten free so you do not need to worry about health issues and you can serve it to your guests as much as they crave.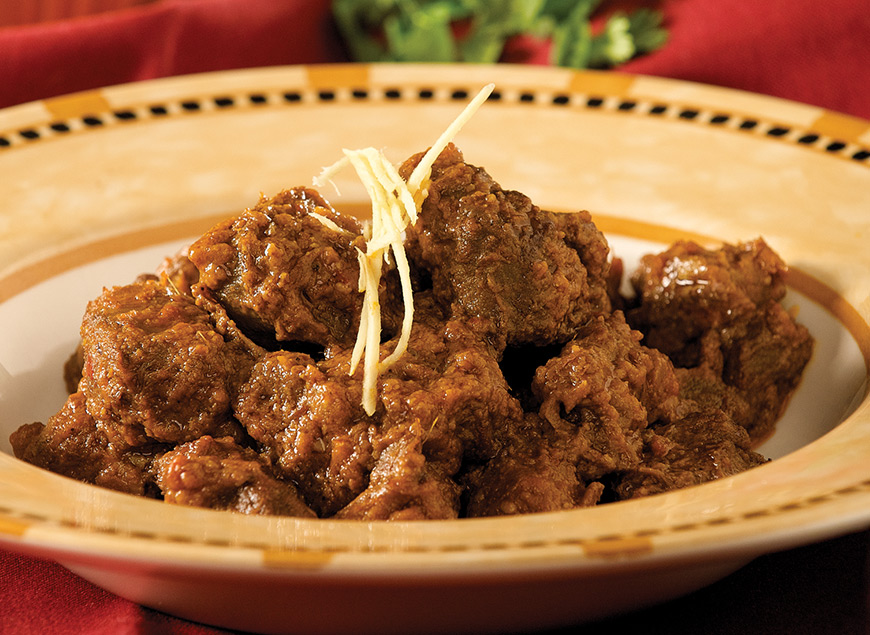 If you or your guests are fond of dishes that comprise flavorful gravy, Lamb Roganjosh is where your search ends. This traditional desi dish is by far the most flavorful of all Indian curries. The delectably tender Lamb meat comes well seasoned with traditional spices and is cooked in a creamy gravy that adds more to the uniqueness of its heavenly flavors. This delicacy can be enjoyed with rice for sure but it feels even more intense when you serve it with some flavorful naans,or chapati.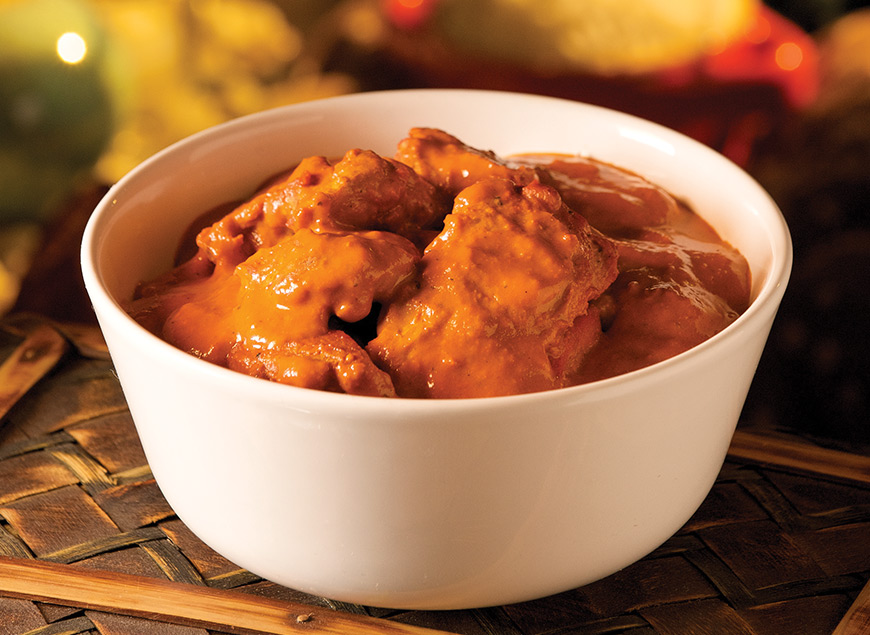 One of the most loved Chicken dishes across the world, Chicken Tikka Masala never fails to enthrall the taste buds of those who try it even for the umpteenth time. The spicy, boneless chicken pieces cooked over traditional desi masalas makes this delicacy a wonder of Indian cuisine. There is probably no one who does not like to enjoy this flavorful Chicken delicacy. Serve it to your guests and let them enjoy this special delight to their heart's content.
All the dishes mentioned above are the perfect delicacies to add life to your dinner parties. Bombay Kitchen Offers you these tasty dishes of Indian cuisine in ready to serve versions, so you don't even have to encounter the hassle of cooking them. Just visit a nearby Bombay Kitchen outlet or grocery store and get these dishes. You can place your orders online, and our seamless delivery services will make your products reach you right to your doorstep anywhere across the nation. Note that we are available in Uber Eats, DoorDash, and GrubHub. So don't wait any longer and quickly get these dishes to make your guests experience the amazing taste of Indian dishes.