Janmashtami celebrations are complete only when several delicious vegetarian dishes are served to feast with loved ones besides the fun and frolic. This blog brings you some of the ready-to-serve vegetarian delicacies that Bombay Kitchen offers.
Krishna Janmashtami marks the birthday of Lord Krishna, the divine avatar of Vishnu, and is the most beautiful occasion during the Indian festive season, which Indians celebrate with lots of joy and happiness. Jubilant celebrations take place on this occasion, and several activities are performed, such as traditional bhajans, reenacting specific notable incidents of Krishna's life, and more. People offer prayers and delicious vegetarian delicacies as prasad to Krishna with utmost love and intense devotion. 
However, besides all the traditional celebrations during Janmashtami, the primary aspect of this occasion remains food. The importance of food holds a solid significance to Janmashtami as it is believed to be a way to reach the heart and soul of Lord Krishna by offering him some mouthwatering vegetarian food as prasad.  
Indian cuisine and its abundance of lip-smacking dishes make it impossible for people to choose a specific number of vegetarian dishes, especially for festivals like Janmashtami. Still, we are here to help you with some of our convenient ready-to-eat dishes. 
In this blog, we bring you some of the most tantalizing and delicious ready-to-serve vegetarian delicacies of Bombay Kitchen, which have a distinct flavor and never fail to satisfy our taste buds. Check out these dishes and enjoy a feast full of tasty dishes this Janmashtami.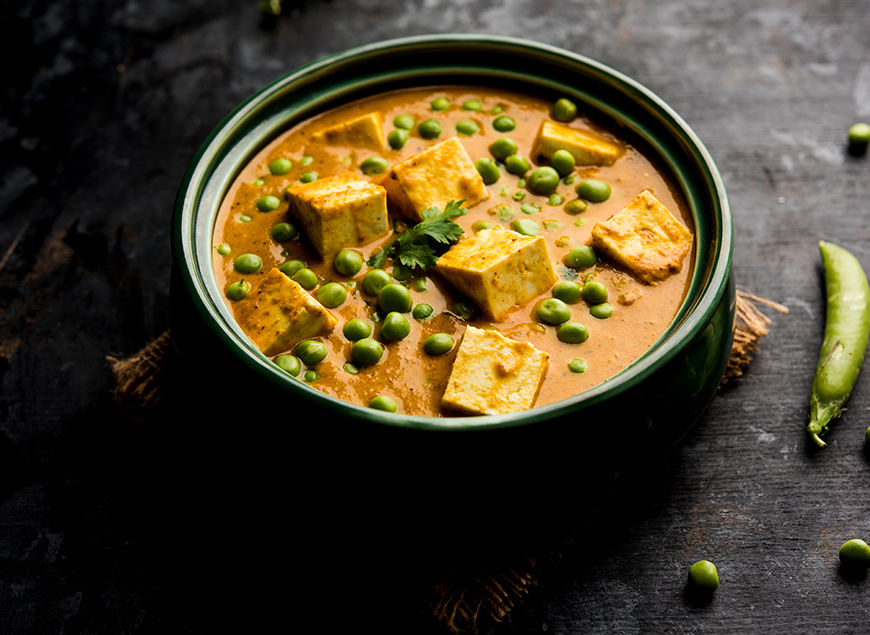 When it comes to vegetarian dishes, Mattar Paneer is perhaps the first dish that comes to the minds of every Indian. A much-loved delicacy, Mattar Paneer is relished by Indians widely, and its taste and flavors are irresistibly good. The traditional sauce prepared with delicious spices in which the Paneer and Peas are cooked adds unique flavors to the delicacy. Mattar Paneer is best enjoyed with paratha, but you can also serve it with chapati or naans.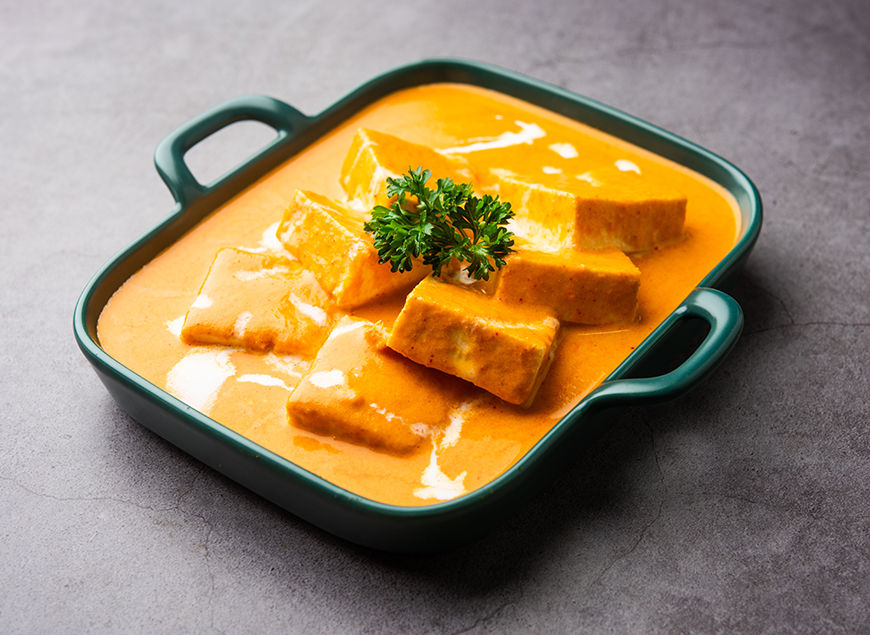 While Paneer is a standalone ingredient when it comes to Indian vegetarian delicacies, there are numerous different dishes that can be prepared with it. So just like the traditional Mattar Paneer, Paneer Makhani is another splendid dish that instantly makes you fall for its rich flavor, which comes from the creamy sauce prepared with flavorful spices. The delectable Paneer is simmered in this rich sauce, and the result is none other than this mouthwatering delicacy Paneer Makhani.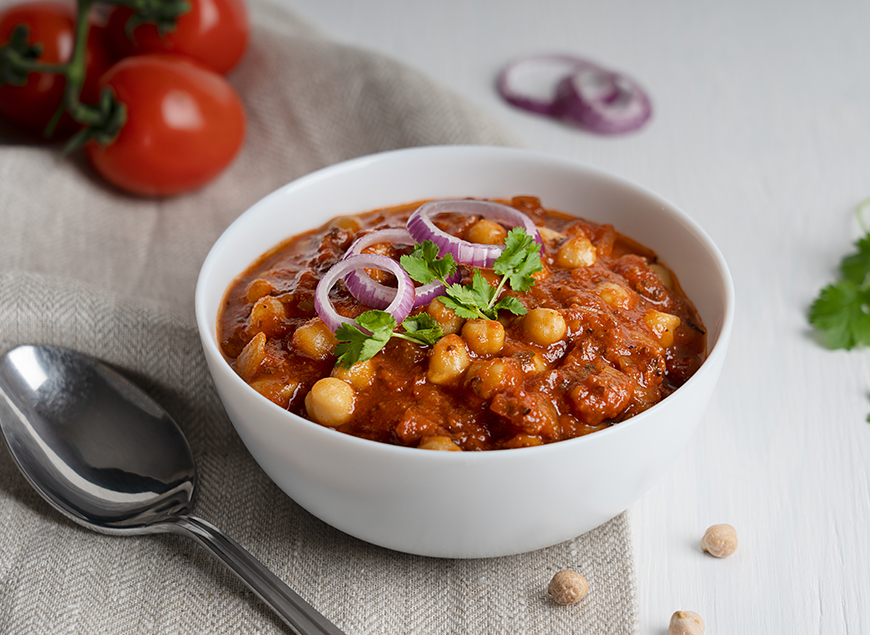 The inclusion of the absolutely delicious Chole brings a satisfying feeling to the Janmashtami feast. It is a dish that people love to enjoy with naans, parathas, and chapatis, and when you serve this dish, the aroma of the authentic mixed spice blend of the dish wafts through the air, enthralling everyone around. The rich masala gravy of Chole tastes heavenly, and you cannot resist the temptation of asking for more of this soul-satisfying delicacy.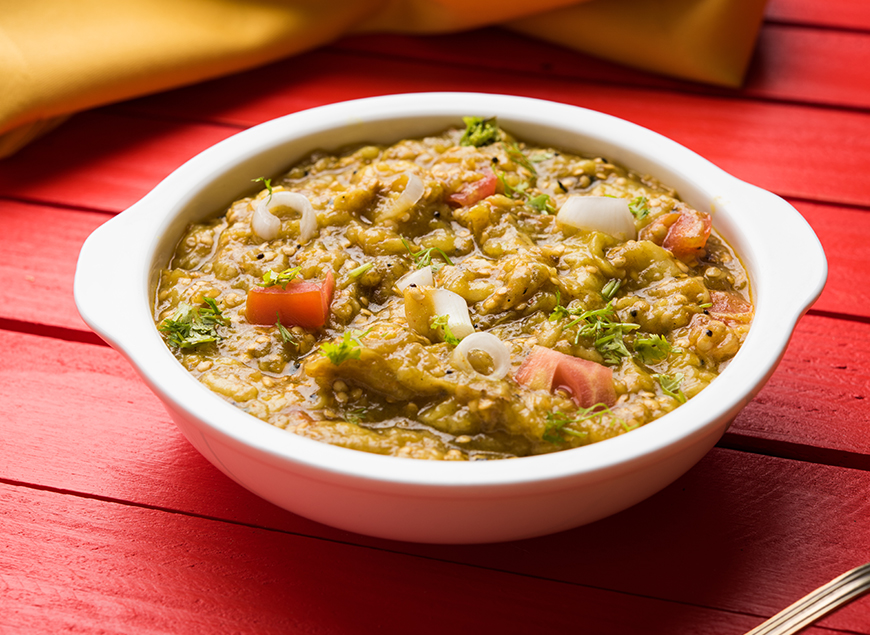 The love for Eggplant Bharta remains unparalleled for Indians all across the world. So this Janmashtami, how about adding this delightful dish to your feast menu? Let your guests explore Indian cuisine's flavors through this traditional and most-loved vegetarian dish. The aromatic spices, flavorful essence, and heavenly taste will make your guests go wow in an instant. You can serve it with some flavorful naans or parathas to experience the real essence of its taste and flavors.
The vegetarian delicacies mentioned above are just a few of the various other dishes that Bombay Kitchen offers. Moreover, these dishes come in ready-to-serve versions, so you can avoid the hassle of cooking and enjoy a happy Janmashtami by heating and serving these delights. Visit a nearby grocery store or Bombay Kitchen outlet near you to get these products, and you can also place your orders, and our seamless delivery services will reach your products at your doorstep anywhere across the nation. We are available in Uber Eats, DoorDash, and GrubHub.