On an occasion when you host a party or get-together of friends and loved ones, serving some delicious appetizers is a must to keep the party going. Read this blog to know about some of the ready-to-eat, non-veg Indian appetizers that Bombay Kitchen offers you.
The love for Indian cuisine is unparalleled, and it is because of the variety of delicious dishes that it offers. There are plenty of mouthwatering delicacies that will surely spoil you for choice. But while throwing a party or gathering, no one wishes to stay in the kitchen for a significant part of the time to cook dishes. 
So in times like these, all you need is something that makes serving food convenient and lets you enjoy the party to your heart's content. So, keeping that in mind, Bombay Kitchen brings you some amazing ready-to-eat non-veg appetizers you can choose from. These variants of your favorite dishes make things very easy, and you just have to heat them to serve them. Therefore, all your cooking hassle ends when you stock up on these products. 
In this blog, we bring you a few ready-to-eat desi delights Bombay Kitchen offers. Scroll down to know about them.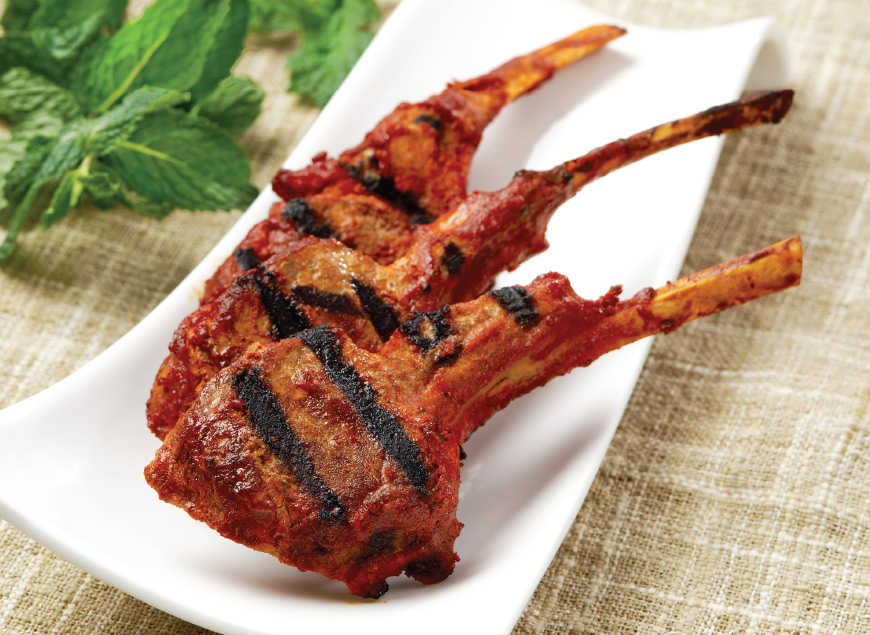 Tandoori Lamb Chops is your best choice if you are looking for meat-based, spicy starters to serve your loved ones. The delectable, tender, and flavorful lamb meat and aromatic spices make this dish a delight for meat lovers. It is a delicacy that fulfills the wishes of every foodie, and as you serve it, you will see your friends and loved ones relishing it to their hearts' content.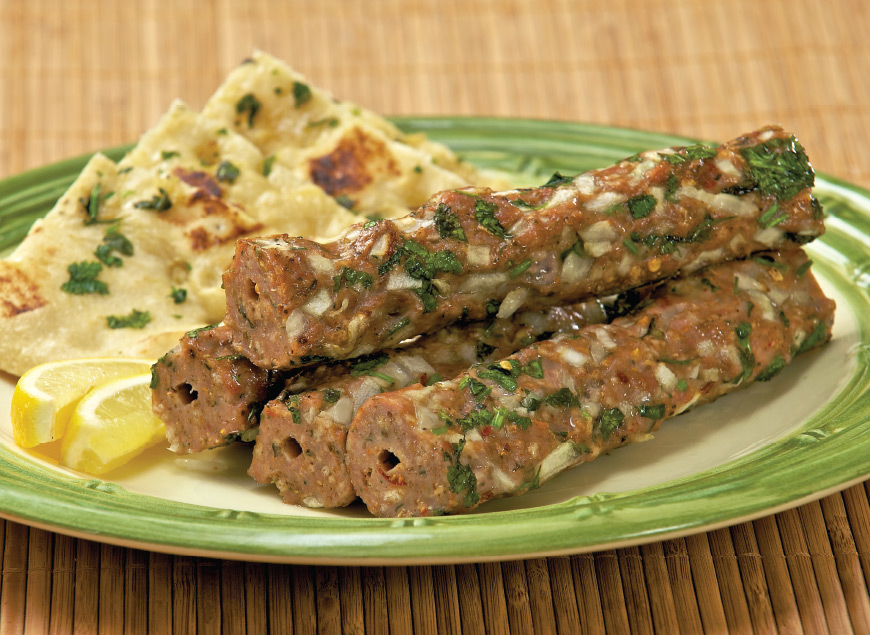 When there is talk of Indian food, Chicken Seekh Kabab is perhaps the first non-veg appetizer that comes to our mind. The boneless chicken mixed with the finest, most aromatic spices, makes Chicken Seekh Kabab the most loved non-veg starter of Indian cuisine. Serve it to your loved ones, and be prepared to return to the kitchen to get more because once your guests start, they will keep craving more of this delicacy!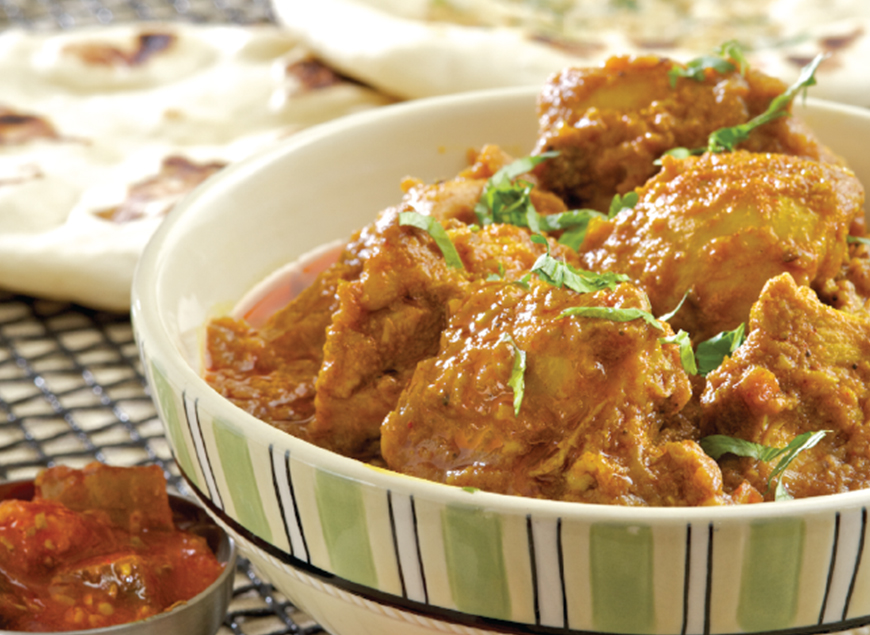 If you are seeking a dish with a twist of flavors but something that boasts a fine quality taste, Achari Chicken is where your search ends. A delicacy that fulfills the wishes of pickle lovers and is also a culinary dream come true, Achari Chicken, as the name suggests, is prepared with boneless chicken that is marinated with flavorful spices and cooked in a gravy that is prepared with pickles and a zesty sauce. So, all in all, a burst of flavors is what your taste buds are going to receive when you enjoy a spoonful of this mouthwatering dish.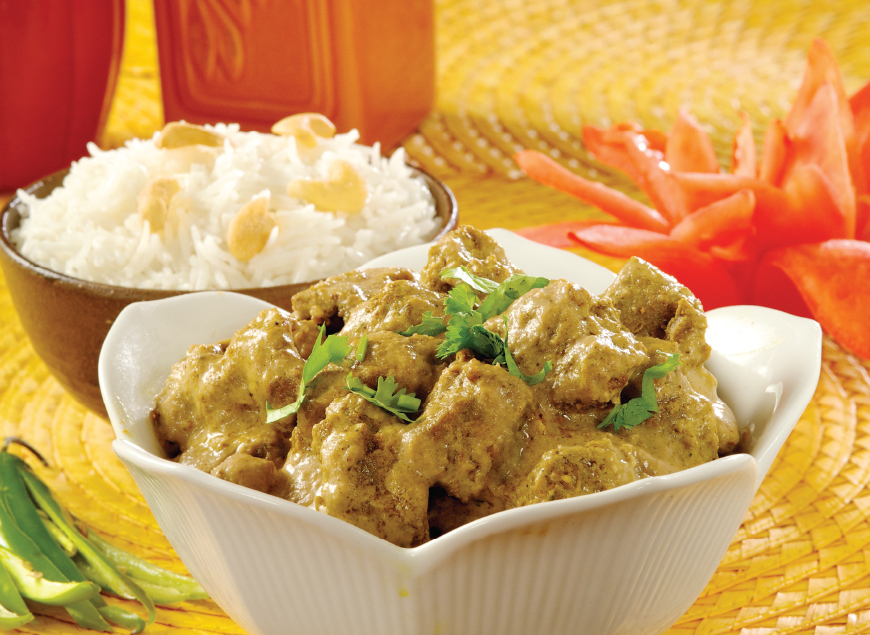 In the wide range of ready-to-eat dishes that Bombay Kitchen offers, Lamb Korma is one such delicacy that you can have both as an appetizer as well as a main course with paratha, naan, or chapati. The tender, succulent lamb meat is cooked well for a long period of time on a creamy cashew-based gravy, and the flavors are so enthralling that you or your guests simply cannot resist wanting more and more of it. Lamb Korma is one of the finest ready-to-eat meals you can serve guests in a get-together.
The ready-to-eat delicacies mentioned above are just a few of the several other dishes Bombay Kitchen offers. The best thing about these products is that they come in heat and eat versions. Therefore, you are spared from the time and hassle of cooking these delights. So, grab these dishes to treat your guests to some authentic desi flavors at a nearby grocery store or Bombay Kitchen outlet. You can also order online, as we are available in Uber Eats, DoorDash, and GrubHub.