Ganesh Chaturthi is widely celebrated amongst Indians worldwide, and it is one of the most auspicious occasions. During this festival, people indulge in fun and frolic and enjoy traditional desi dishes. In this blog, we bring you some delicious Indian dishes from Bombay Kitchen's product range that are perfect to serve at a Ganesh Chaturthi feast! 
Ganesh Chaturthi, also known as Vinayaka Chaturthi, is one of the biggest Indian festivals. This auspicious Hindu festival celebrates the elephant-headed God, Lord Ganesha, who is considered the removal of obstacles and one who blesses us with immense joy and prosperity. Ganesh Chaturthi celebrations are so famous because of a specific reason. As per Lord Shiva's blessings, Ganesha is supposed to be the first God who must be worshipped before any other, and this makes Ganesh Chaturthi very significant. This festival is filled with cultural attractions, beautiful Ganesha idols, long processions, and, most importantly, some delicious Indian dishes.  
Food and traditions go hand-in-hand during Ganesh Chaturthi celebrations because, as we know, Ganapati is fond of relishing food, and his love for sweets and traditional dishes is unparalleled. Therefore, offering prayers to Bappa and seeking his graceful blessings are essential but not the only way to celebrate Ganesh Chaturthi. This festival becomes even more special when you and your loved ones indulge in the delicious delights of relishing the tempting flavors and taste of Indian cuisine's authentic vegetarian dishes. 
Read this blog to know about the must-try delicacies that Bombay Kitchen offers you to host a perfect Ganesh Chaturthi feast. Let your guests enjoy the lip-smacking flavors of these vegetarian Indian dishes.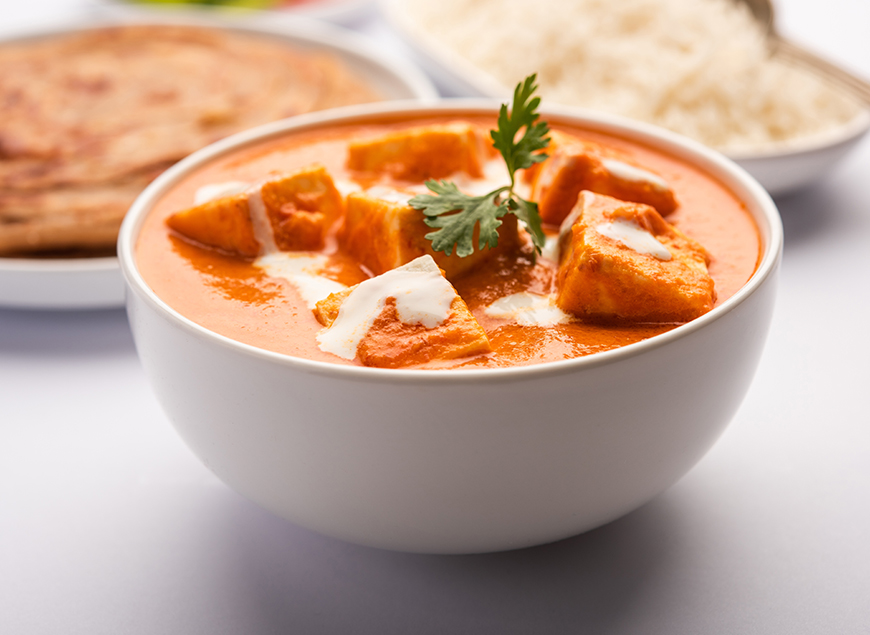 One of Indian cuisine's classic dishes, Paneer Makhani, never fails to enthrall the taste buds right from the first spoonful. The delectable Paneer simmered in a rich, creamy sauce makes this dish all the more delicious and is an essential inclusion in the menu of Ganesh Chaturthi feast. What makes this dish a Ganesh Chaturthi special is its color, which represents the vibrance of this joyful festival, and its irresistible flavors that get you into the spirit of celebrations. You can serve it with rotis, naans, parathas, or even rice and pulao, and your guests will enjoy it.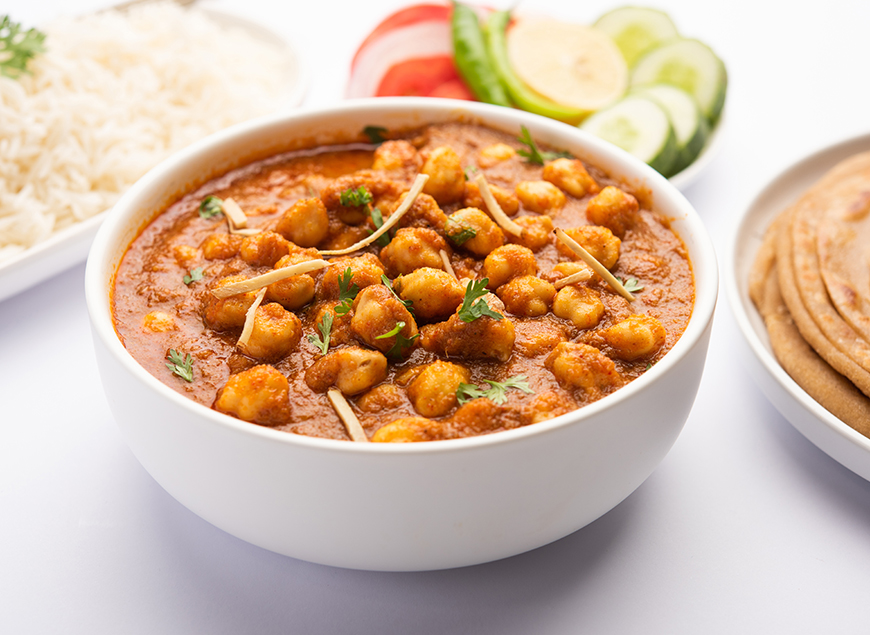 A traditional dish from North India, Chole is a mouthwatering delicacy that people love to relish with chapatis, parathas, and naans. It is also a common delicacy served during all major Indian festivals, and Ganesh Chaturthi is one of them. Thus, Chole is also considered an all-time favorite festival dish of Indians all across the world. The wholesome combination of traditional spices, chickpeas, onions, and tomatoes makes this dish so tasty that your guests will love it.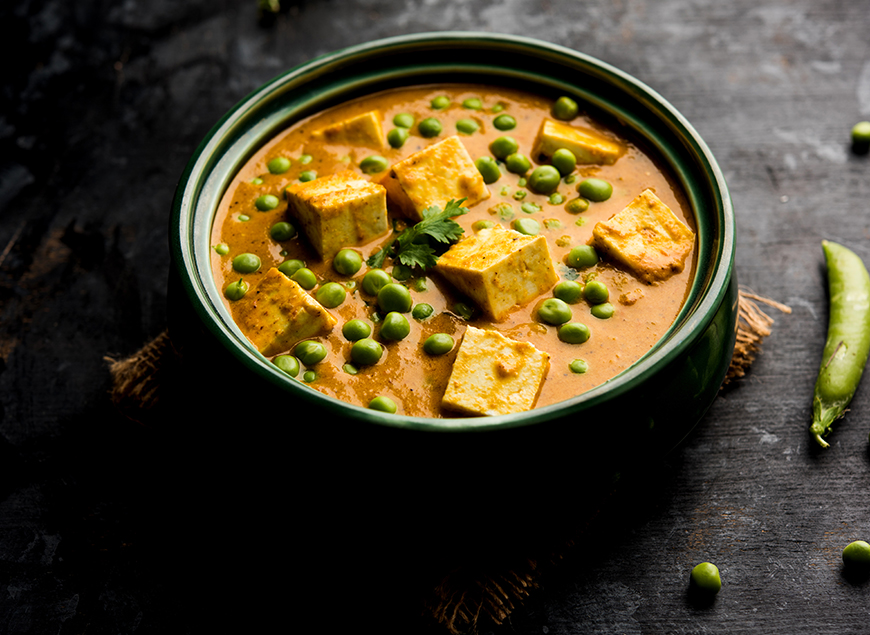 A classic combination of tender cubes of paneer and green peas served in a traditional sauce prepared with authentic spices is how one can describe Mattar Paneer. One of the most delicious Indian dishes, this delicacy is a fantastic delight for your guests, primarily when you serve it during the Ganesh Chaturthi feast. It tastes heavenly when you serve it with roti, parathas, naans, or steamed rice.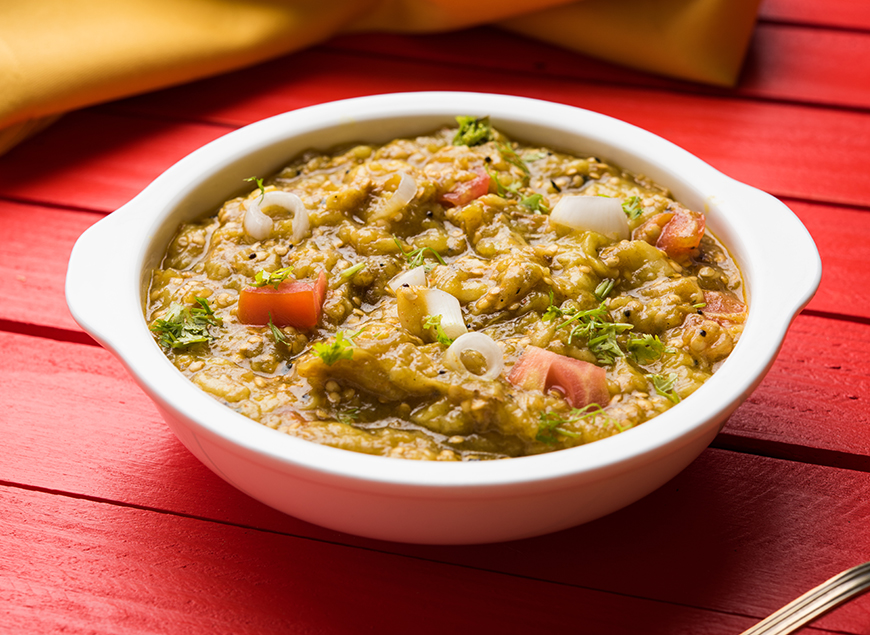 If you are looking for some Indian dishes that uphold the tradition of the cuisine, Eggplant Bharta is where your search ends. We offer you this mouthwatering delicacy in its most authentic form, where the roasted Eggplant, sauteed onions, tomatoes, and flavorful spices bring you this fulfilling delicacy. It is perfect when you are thinking of serving dishes that go well with the idea of Ganesh Chaturthi feast. Eggplant Bharta can be thoroughly enjoyed with rotis or naans. 

The delicious Indian dishes mentioned above are some of the finest delicacies you can serve your guests at your Ganesh Chaturthi feast. Moreover, the good news is that these delicacies come in ready-to-serve versions, so you have to head to a nearby grocery store or Bombay Kitchen outlet, buy them, heat them, and they will be ready. Enjoy a wholesome and enjoyable feast with these mouthwatering Indian dishes.