When it's time for a party with friends and loved ones, the foremost thing to do is enjoy yourself. However, it is a must to serve some lip-smacking appetizers that add life to your gatherings, but cooking them is a hassle. If you haven't found a solution yet, read this blog to know about it and make your next party even more enjoyable with ready-to-eat special appetizers from Bombay Kitchen.
The imagination and planning behind throwing a party for friends and loved ones is nothing less than an art in itself. There are numerous things to keep in mind, such as decorating your place, inviting everyone on the list, setting up a nice ambiance, and ensuring that there is a perfect combination of party snacks and crowd-favorite appetizers that are ready to be served to your guests throughout the time. While so much work is required to be done by the host, food arrangements can be made more convenient with ready-to-eat dishes. 
Imagine throwing a party where all the necessary arrangements have been made, the decor is good, the vibes are great, and people are enjoying it to the fullest. In times like these, while everyone revels in dance, music, and chit-chatting, you should not be the odd one to stay reserved in the kitchen to cook the dishes you wish to serve your guests. Therefore, Bombay Kitchen brings you the solution you need.   
In this blog, we bring you Bombay Kitchen's delicious ready-to-eat dishes, ranging from yummy snacks to party favorite appetizers that you can heat and eat, thereby sparing yourself from the hassle of kitchen responsibilities.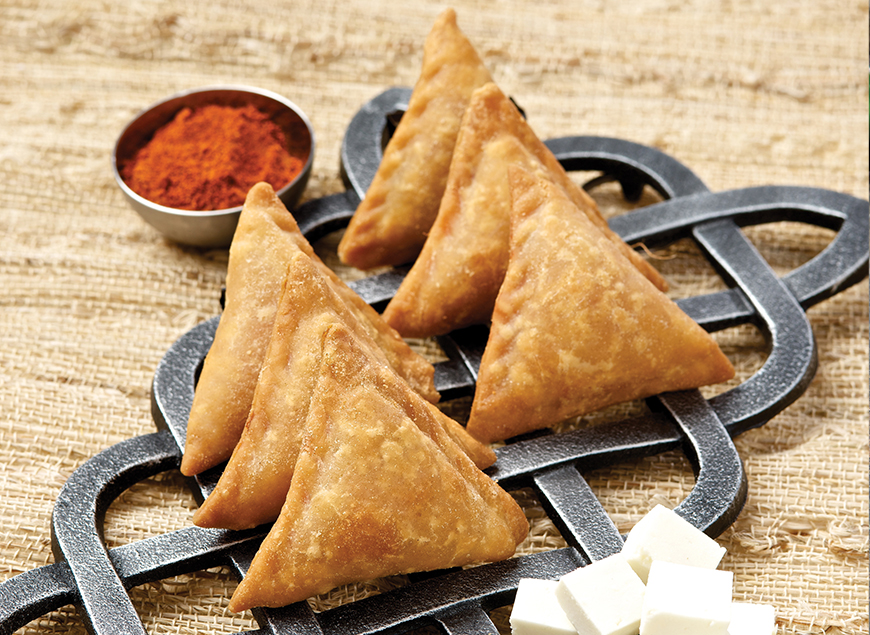 Paneer Tikka is a dish that unites Indians worldwide with its authentic flavors and heavenly, irresistible taste. Even though it is widely loved as a standalone dish, we bring it to you with a twist of Indian street food. Wondering how? Well, our delicious Paneer Tikka Samosa brings you the delight of the traditional dish wrapped inside the all-time loved crispy samosas, making it one of the most delicious snacks your guests will surely enjoy.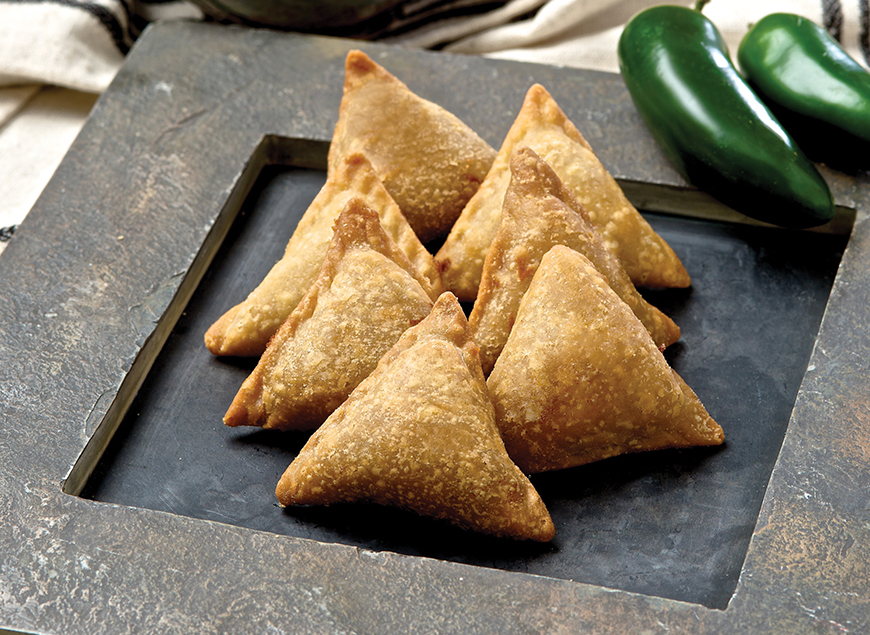 Can you even imagine not having to cook yet being able to add a flair of Mexican cuisine to your party menu, and that too in one of the all-time favorite Indian tea-time snacks? Yes, you heard that right! Bombay Kitchen's Mexican Samosa, from the range of ready-to-serve dishes, brings you the traditional Indian crispy pastry filled with the delectable fillings of seasoned beans, cheese, spices, and salsa, bringing authentic Mexican flavors inside the samosa. Serve it to your guests with a hot cup of masala chai and let the lip-smacking flavors rejuvenate their souls.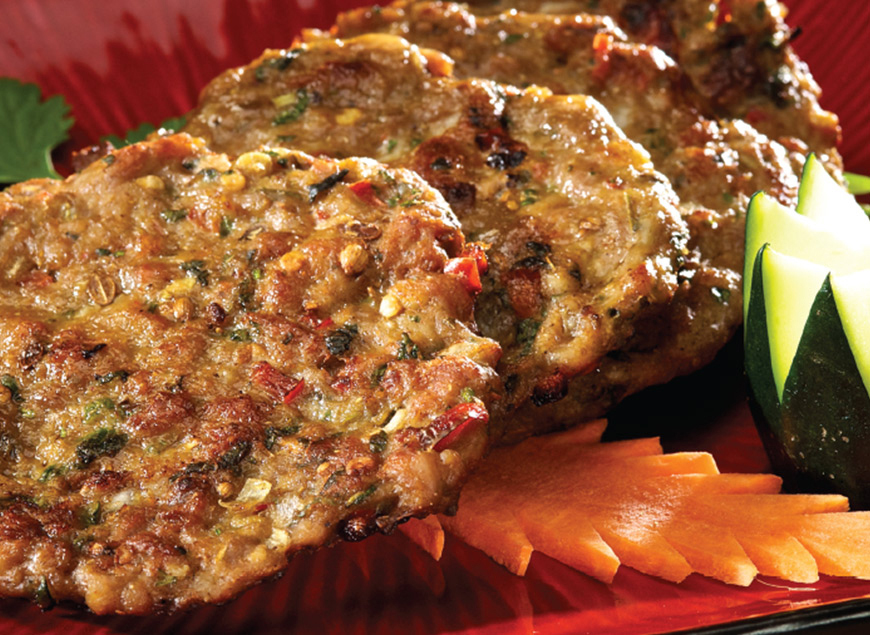 Including Kababs in a party menu is a must because it lightens up the feasts to a great deal. Moreover, the traditional, fiery, roasted essence of tandoor is what people love when it comes to delectable Kababs. So, we at Bombay Kitchen offer you the very traditional and authentic Chicken Chapli Kabab, which is perhaps one of the finest Chicken appetizers you can serve your guests. Let them enjoy the authentic flavors and essence of tandoor as they grab a bite of the flavorful Chicken patty prepared with traditional spices.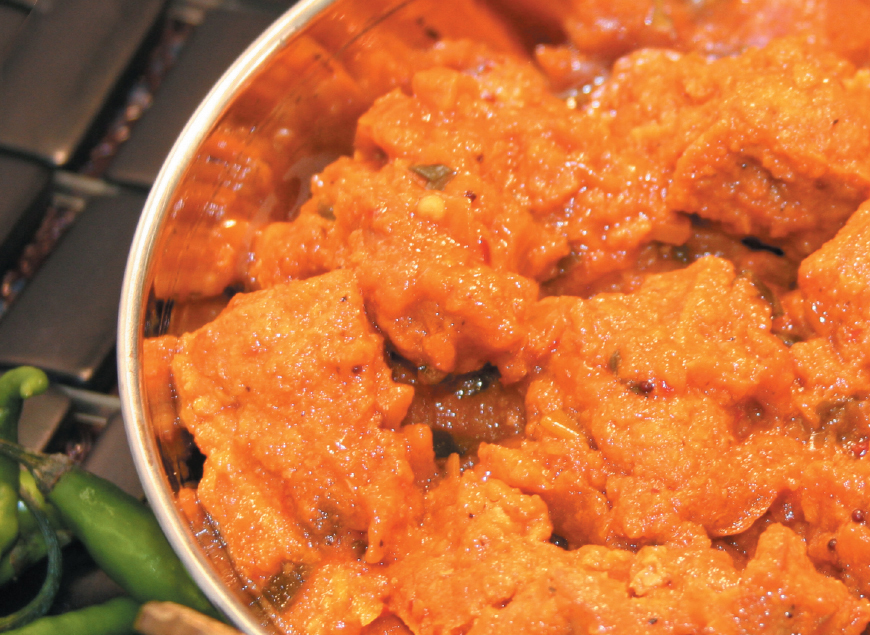 As we discussed adding Mexican flavors to your party, we thought, why should you stop there? How about also bringing a flair of Chinese cuisine to your party appetizers? Again, remember without having to cook them! Thus, we offer you the delicious Indo-Chinese appetizer, Chicken 65, the perfect dish to enthrall your guests' taste buds. Don't go by the name! Even though it is 65, the satisfaction you get is no less than a complete 100%. So grab a pack of this delicious appetizer in heat and eat version from Bombay Kitchen and make your guests go wow right from the first spoonful!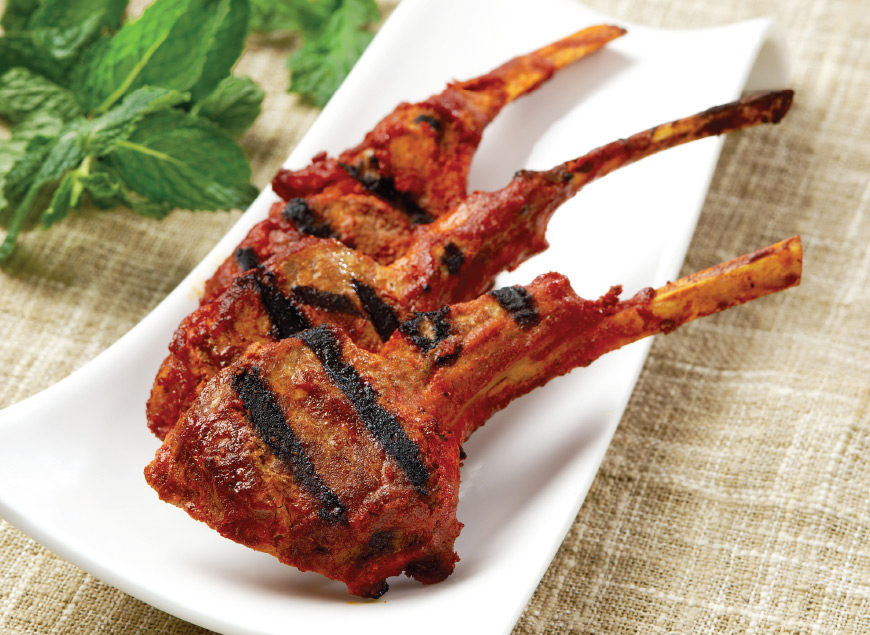 Another dish from the Tandoor family, regarded as a special meat appetizer, Tandoori Lamb Chops, will always satisfy your taste buds. This dish comprises a delectably tender rack of lamb meat marinated with special Indian spices with a taste so heavenly that resisting it is as challenging as you can imagine. So get it from a nearby grocery store or Bombay Kitchen outlet today and serve it as a star dish amongst the special party appetizers.
The above-mentioned dishes are all brought to you in ready-to-serve versions, and there are numerous other delicacies that you can get from Bombay Kitchen. You can read our blog, Frozen Foods You Should Stock, and get to know about what more we offer besides the dishes mentioned in this blog. Visit a grocery store or Bombay Kitchen outlet near you to get these party-favorite appetizers in ready-to-eat versions today, and never miss out on the fun and frolic of celebrations for having to spend time cooking.