The vibrant festival of Navratri is knocking at the door, and everybody is gearing up to revel in this joyous occasion. So, amidst all the excitement and merrymaking, food is a significant part of this festival. Read this blog, where we bring you our notable picks of three must-try dishes from Bombay Kitchen during the celebrations of Navratri!
Navratri, the auspicious festival of Hindu tradition, is widely celebrated by Indians all across the world. The festival lasts for nine nights, during which we offer our heartfelt prayers with immense devotion to Durga Devi, and the tenth day of the festival is known as Dussehra or Vijayadashami. We consider Dussehra special because this day marks the end of Durga Puja, thereby the festival's conclusion. During this beautiful festival, people worship Maa Durga, gather with friends and loved ones, and indulge in delectable meals with authentic Indian food on the menu. These delicacies are a must-try if one wishes to experience the culinary side of the festival season in India.
There are several dishes that are considered special Navratri delicacies, and they are just perfect for this occasion as well as for your Dussehra celebration. However, as we are aware of the vastness of Indian cuisine and the numerous special dishes it offers, it is difficult to choose a few out of them. Thus, we want to help you with our picks of dishes to try during Navratri.
In this blog, we tell you about three must-try dishes for Navratri in ready-to-eat versions so that it becomes convenient for you to host a feast even on days when you cannot cook!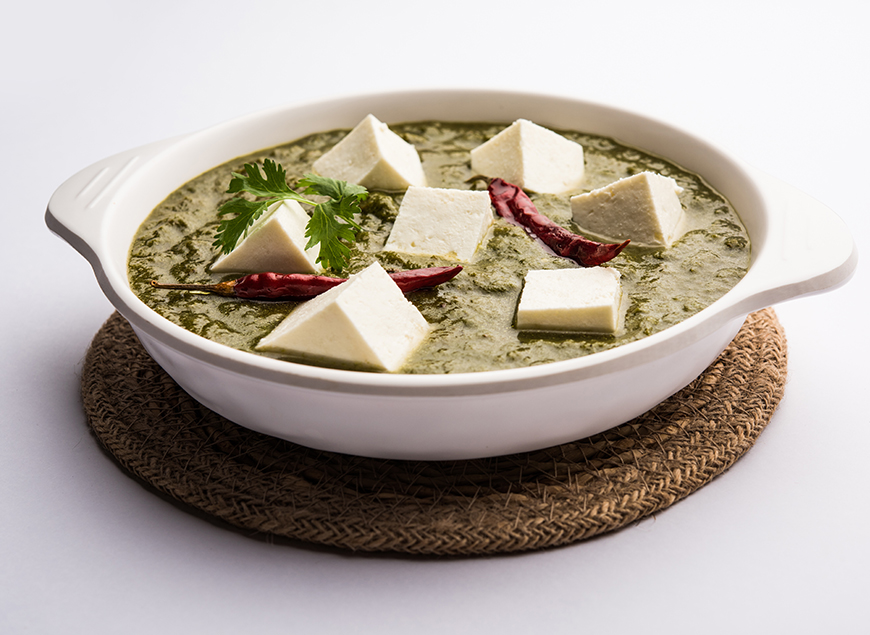 When it comes to Navratri and relishing some delicious festive foods, including paneer dishes on the menu is a must. So, out of our top three dishes, the first delicacy will be the rich, creamy, flavorful Palak Paneer. This green-colored dish is a delight for all foodies because of its intense flavors and mouthwatering taste. We at Bombay Kitchen bring this dish as a combo with the creamy goodness of delectable paneer and spinach with ginger and garlic-infused Basmati Rice so you can enjoy the heavenly flavors even more.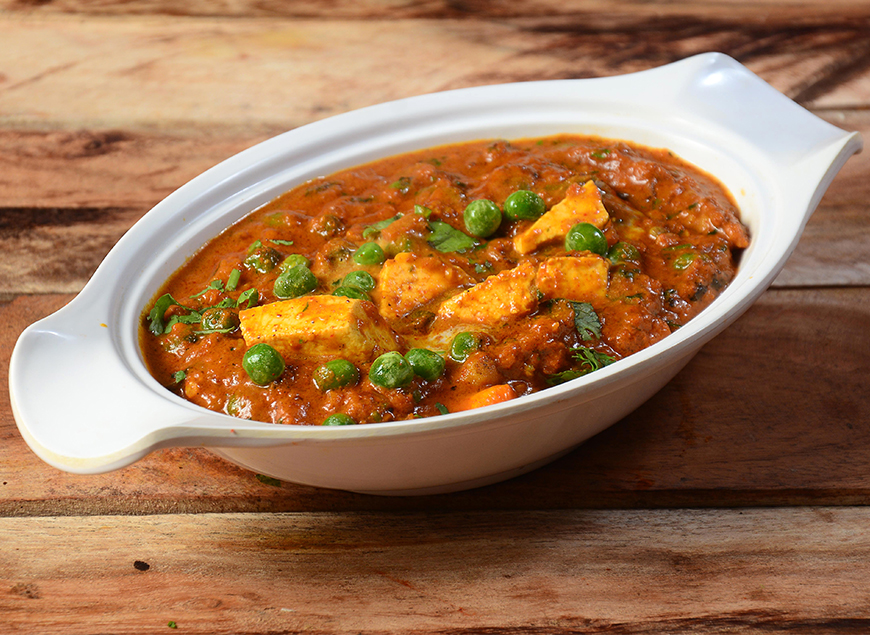 The dish that bags the second position in our choice of must-try Navratri foods is the much-loved desi delight, Mattar Paneer. The spicy flavor of this dish is relished by one and all, and it is brought out by none other than the fine blend of paneer or, in other words, homemade cubes of cheese and peas cooked over a traditional sauce prepared with some desi, flavorful spices. If you serve it to your guests during the Navratri feast, they will instantly love its mouthwatering taste and flavors.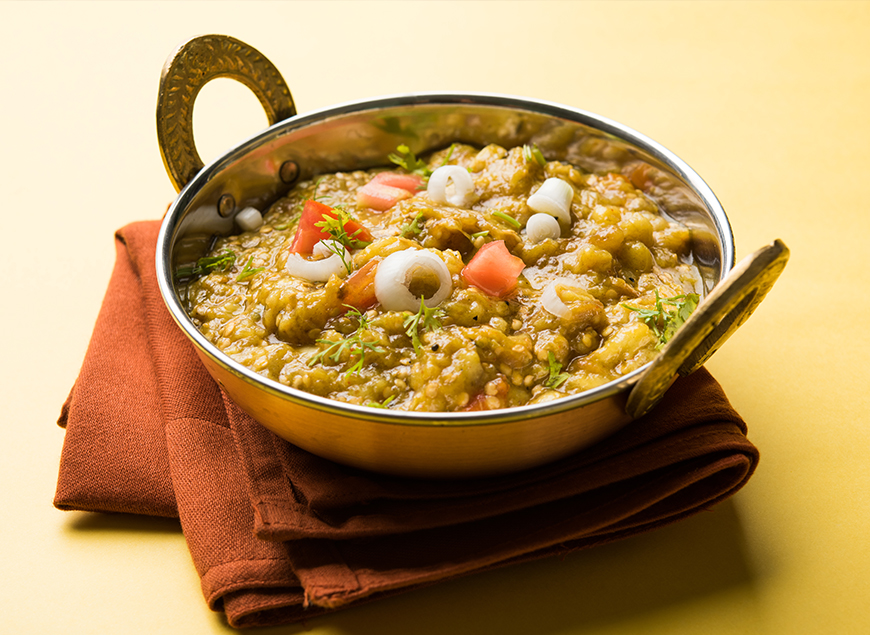 A dish almost considered one of the tastiest delicacies enjoyed in every Indian household, numerous people relish Eggplant Bharta. This delicacy always wins the hearts of those who love to explore authentic desi flavors. The smoky flavors of the roasted eggplant and the lip-smacking taste of the gravy prepared with sauteed onions, tomatoes, and traditional Indian spices make you go wow right from the first spoonful. Serve this delightful dish with some hot chapatis or paratha, and watch your guests enjoy it to their hearts' content.  
The dishes mentioned above are our special picks from the wide range of authentic Indian delicacies, and we think these are a must-try during the celebrations of Navratri. We offer these dishes in ready-to-serve versions, so you can keep aside the thought of cooking them. Just visit a nearby grocery store or Bombay Kitchen outlet and grab a pack of these dishes. Heat them, serve them, and enjoy your Navratri feasts with the heavenly taste and flavors of these mouthwatering desi delicacies.