The availability of ready-to-eat dishes has made lives easier by several means. They are convenient and save much time that may otherwise be spent cooking. In this blog, we bring you some of the ready-to-eat dishes that Bombay Kitchen offers you.
We often get stuck up with busy work days, and there are times when we have no choice but to make haste in everything we do. During such times the most important thing is usually ignored. Can you guess what that is? It is our eating habits! 
Due to hurrying throughout the day, we mostly tend to ignore a healthy, fulfilling diet because of having to spend time cooking, which can undoubtedly hamper our health. Therefore, to solve this problem, the blessing in the food industry is none other than the ready-to-eat dishes.
The sole purpose of ready-to-eat dishes is to save time and make it convenient for people to have a fulfilling meal quickly. The convenience you get from these frozen food products is unparalleled, so these ready-to-serve dishes are considered a boon for us. But in all this, the authenticity of taste might be different due to these tasty dishes coming in the form of frozen ready meals.
But, with the frozen, ready-made meals that Bombay Kitchen offers, you can completely rest assured that you will experience the very authentic and traditional taste of Indian food that you are looking for. You can also avoid the hassle of cooking because all you have to do is heat and eat them. 
In this blog, we bring you some of the amazing and delicious ready-to-eat dishes that you can get in the product range of Bombay Kitchen.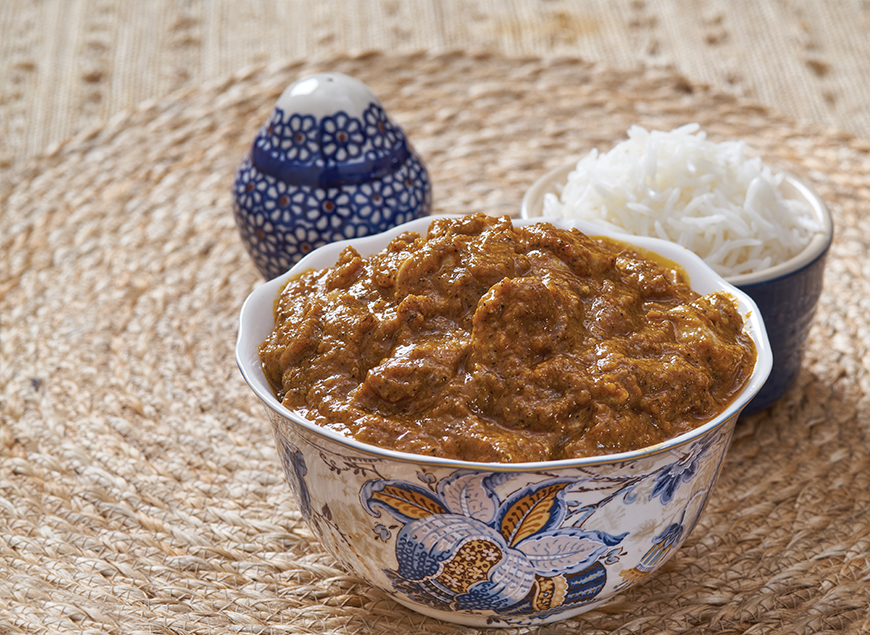 Are you a lover of spicy food? If so, the very delicious Black Pepper Chicken is the dish you must try. The tender and delectable chicken cubes are marinated with traditional spices and then cooked in a rich gravy based on pepper. It is the perfect dish for a spicy food lover, and you will be mesmerized by the dominating essence of pepper and the flavors of the spices.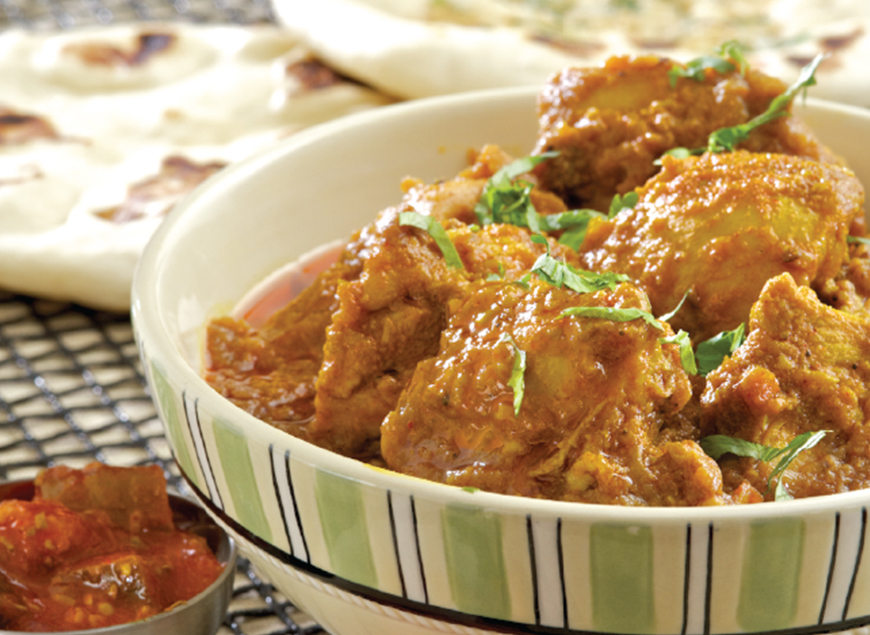 A piece of good news for all pickle lovers! Now you can enjoy the zesty flavors of pickle through our very special dish, Achari Chicken. Get a pack of this lip-smacking delicacy and enjoy every bit of the tender, boneless pieces of chicken served in a pickle-based gravy. It is one of the most mouthwatering chicken dishes you will ever have. Enjoy it yourself or with your friends and family, and watch as they love every bite of this tasty dish.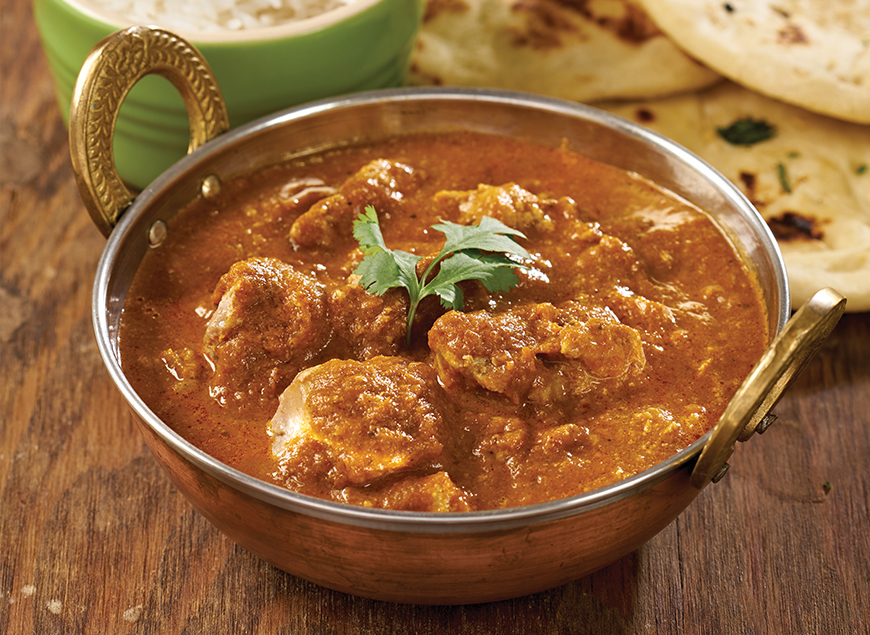 The most famous non-vegetarian Indian dish, Chicken Curry, is a favorite delicacy of Indians all across the world. The homely feeling one gets after having a spoonful of rice and Chicken Curry is unparalleled. We at Bombay Kitchen keep the heritage of Indian cooking alive and bring you the most authentic Chicken Curry that will remind you of your roots and culture. You can enjoy this dish with rice or chapati as per your preference.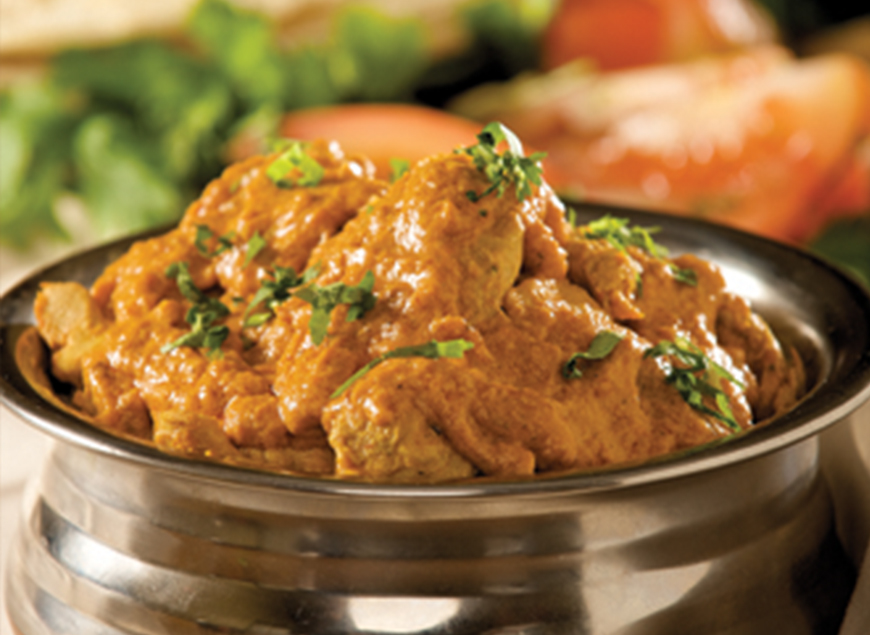 When you think of wholesome and delicious meals comprising dishes of Indian cuisine, there is one particular Indian chicken dish, the name of which comes to mind, and that is the mouthwatering Butter Chicken. The melt-in-the-mouth chicken pieces cooked in a flavorful, buttery gravy make you go wow instantly. When you serve this dish to your friends and loved ones, everybody gets excited to grab a spoonful and experience the flavorful deliciousness.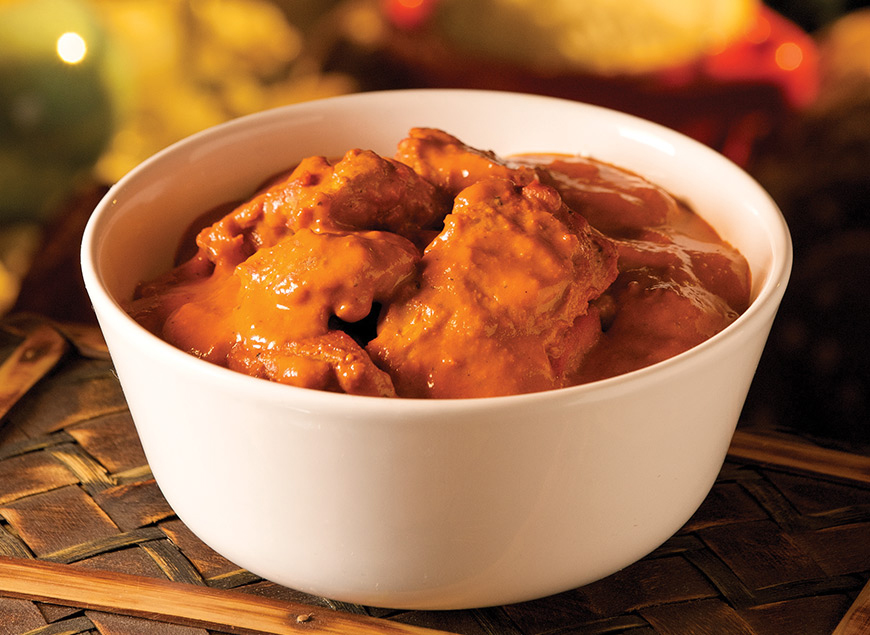 A dish that traces its origin to Glasgow, Scotland, Chicken Tikka Masala is significant in the vast Indian cuisine. This dish is thoroughly enjoyed by Indians worldwide, and it tastes best when you pair it with flavorful naans or chapatis and parathas. The tender, boneless chicken pieces are simmered in a rich sauce-based gravy prepared with various spices. Get it in a heat-and-eat version from the product range of Bombay Kitchen and get set to relish the heavenly flavors.
The ready-to-eat dishes mentioned above are just a few of the several other delicacies that Bombay Kitchen offers. You get the best of both convenience and authentic taste when you get these dishes. These products are available in a grocery store or Bombay Kitchen outlet near you. If you cannot go out and get these dishes, place your orders online, and we will ensure that your products reach your doorstep anywhere across the country. You can find us in Uber Eats, DoorDash, and GrubHub. So hurry up and try these dishes out today!