The festive season is a time to indulge in limitless revelry with friends and loved ones while enjoying the spirit of celebrations and delightful dishes. In this blog, we bring a few of Bombay Kitchen's ready-to-serve dishes you and your guests can feast on during the festive celebrations. So, let's get right into it!
The joy of festive season celebrations is unmatched! During this season, a whirlwind of gatherings, events, and activities surround us as we are involved in doing several things, such as decorating the house, getting all decked up in new dresses, and spending cherishable moments with our friends, family, and loved ones under the vibrant light of the festive vibe that shines upon us. 
However, amidst all the revelry, there is one thing that adds much more to the joy, and that is delicious food. But, when it comes to desi food, you may wonder that you will have to cook them all. Now, if you have to be present in the kitchen during the time of celebrations, then won't you unfairly miss out on all the fun and frolic?
Well, this is where Bombay Kitchen brings you a fine solution. We offer almost all the lip-smacking Indian dishes, from festive appetizers to snacks and entrees in ready-to-eat versions. All these delicacies are 100% authentic, and we guarantee you the heavenly desi flavors in every bite. So once you get a hold of these dishes, you can spend more time enjoying the celebrations instead of being involved in kitchen tasks.
Read this blog to know about some of Bombay Kitchen's ready-to-serve dishes that make it convenient for you to host memorable festive feasts.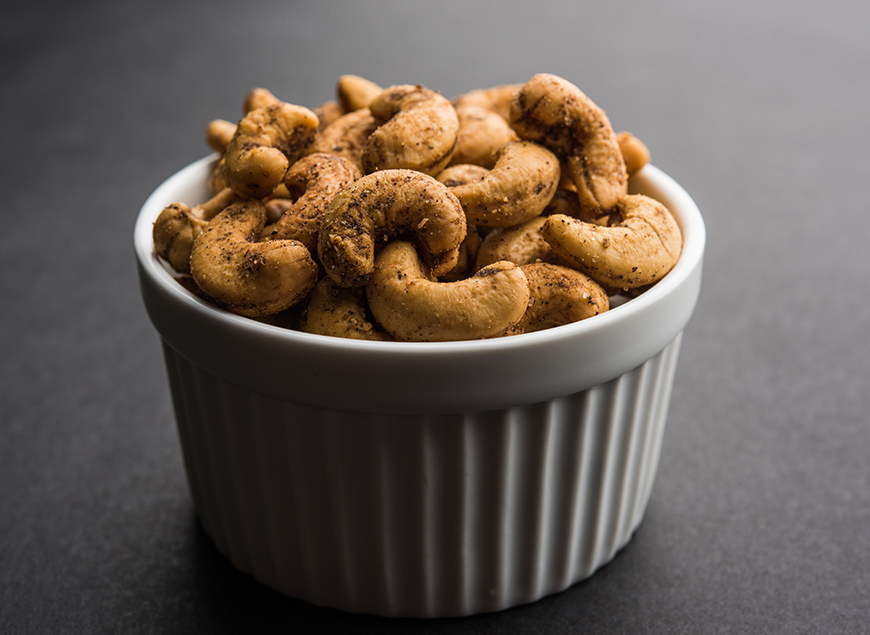 Black Pepper Cashew is the finest snack idea to kickstart your festive season gatherings. The roasted cashew offers a unique flavor and spicy essence that is added by the sprinkle of natural black pepper. The sharp aroma and taste of the black pepper make it a crowd favorite and, therefore, is the best snack to serve your friends.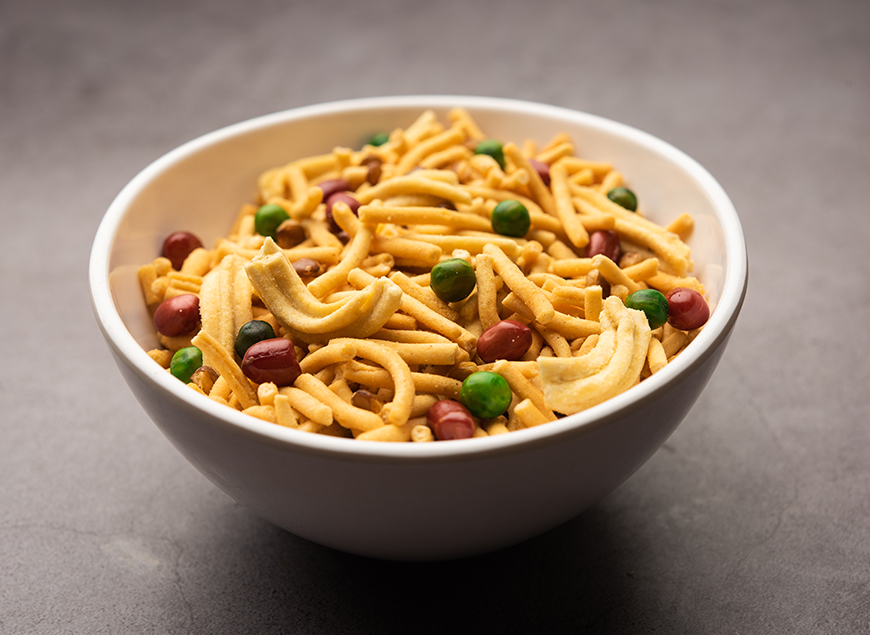 Bombay Mix is one snack that people find hard to resist. The tangy and spicy, crunchy mix of peanuts and traditional spices makes it all the more flavorful and soul-pleasing. It is the perfect snack for a game night with friends during the festive season. Just buy it, pour it into a bowl, and it is good to go for everyone to munch on handfuls of this desi namkeen.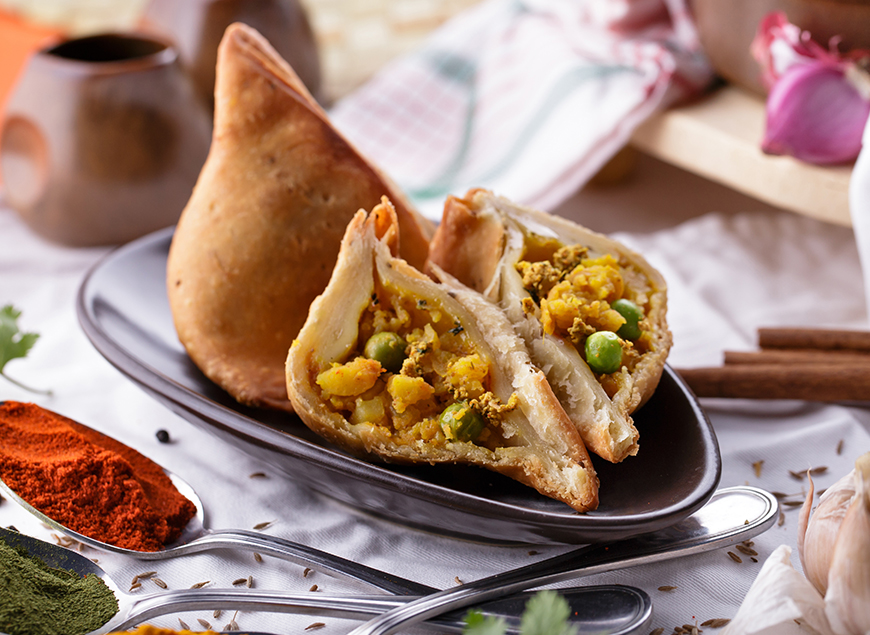 Potato and Peas Samosa always takes center stage during festive feasts, as it adds a touch of nostalgia, and people enjoy this delightful dish a lot. Even though preparing these samosas is a daunting task, here we are with the ready-to-serve version of this dish. These samosas just need a quick heating, and they will be ready as fine as freshly prepared.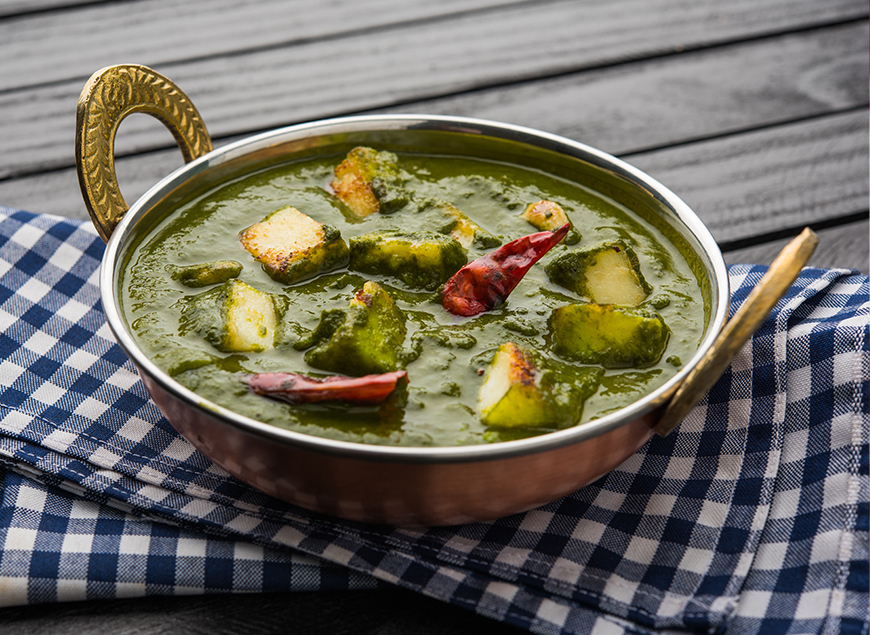 Palak Paneer is one dish that is food for the soul. It is best enjoyed with parathas or flavorful naans, and the vibrant green color and rich, creamy texture of this delicacy make this dish so unique. It is prepared with cubes of Indian cottage cheese and spinach and sauteed with flavorful and aromatic spices. The perfect festive dish, Palak Paneer, never fails to bring people joy when served hot.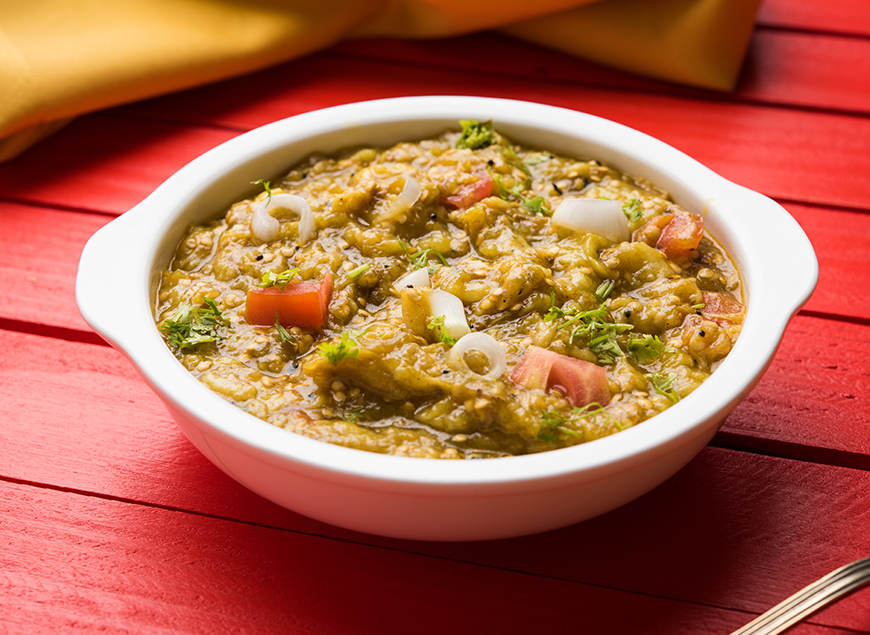 Eggplant Bharta is a traditional dish that Indians love all around the world. Its smoky flavors and soul-satisfying taste make this delicacy a fine example of culinary delightfulness. Prepared with exotic varieties of spices, mashed and roasted eggplant, tomatoes, and onions, this dish reigns the festive tables every time you include it in the menu. So grab a pack from our product range and serve your guests the wonderful flavors of this desi curry.
The above-mentioned ready-to-serve vegetarian delicacies are perfect for you to stock up for the festive season because all you have to do is buy them, heat them, and eat them to your heart's content and have a grand festive feast full of authentic desi food.  You can get these ready-to-serve dishes from a grocery store or Bombay Kitchen outlet.